Hi there folks! I've got some really interesting and important information for you today regarding the workout app iFit.
This is one of the biggest workout apps around and for good reason. There is almost nothing that this app doesn't have! Its interactive platform is very popular and has tons of global workouts so you never get bored. Whether you like to mix things up or want some personalized workout stats and suggestions, this app can do it all!
Nothing in life is free, though, right? Well, maybe your mama's love, but that's about it. If you've looked into the iFit subscription, you may have felt a bit overwhelmed by all the choices.
An iFit membership costs $180 per year for an individual, while a family of 5 maximum number of users may opt to pay $39 per month or $396 per year. You can even get iFit for free. Read more to know how!
I hear ya! I sometimes feel overwhelmed when given too many choices, so in today's article, I'm going to tell you a bit about iFit and break down the subscription fee options and what goes into each, so you can make the best possible decision.
I'm even going to share a little secret as to how you can use iFit for free! Are you ready to find out all things iFit?? Let's go!
What Is iFit & What Are the Costs?
iFit is more than just an app, but the app is a really popular one.
In addition to the app, iFit makes its own brand of fitness equipment, including assault bikes, treadmills, rowers, and elliptical cross trainers.
When used in combination with an iFit piece of equipment, the app will make all the necessary changes to the machine, depending on the program you have chosen. This is called the iFit interactive training platform.
For example, if you are using an iFit treadmill, the app will automatically change the speed and incline level, according to the workout program you have selected.
Even if you own an iFit treadmill, but you want to use the app for the assault bike at your local gym, you can do that. The app won't be able to change the settings on the bike, but it will allow you to see and use the assault bike workout and use manual mode to change the settings on the bike.
You can choose iFit workouts from the huge (and I mean huge!) workout library with your subscription. This means you aren't limited to one machine or one type of workout. You can chose from studio classes, video workouts, live workouts, and more.
The iFit app delivers beautiful global workouts with locations that will take your breath away. In these workouts, you will have an iFit trainer who will guide you and can increase your resistance real-time to make workouts more challenging. This fitness experience is unlike anything you have ever seen or used before.
Is iFit Good for Beginners?
Oh yes, it is. There are plenty of classes designed for beginners. I think this might be the one drawback of iFit. There is no "start here" section or any explanation as to where beginners classes are, no classes that show proper rowing techniques or other safety tips.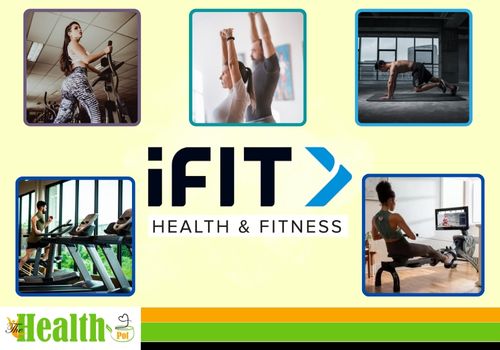 There are lots of classes for beginners, but you need to find them. You'll have plenty of room to grow, especially with a paid subscription, which will open the doors for you to iFit's full workout library. After that, you're good to go!
How Much Does iFit Cost?
The iFit subscription offers a wide variety of choices depending on the number of people who can access the program, the number of profiles you can create, and your preferred billing frequency.
First, let's look at the basic iFit subscription.
The iFit Yearly Individual Plan. An iFit membership allows only one person on the individual plan. It costs $180 per year, but you can actually cancel at any time and get a refund of the unused portion.
The iFit Monthly Family Plan. This costs $39 dollars per month and allows you to have 5 total users profiles.
The iFit Yearly Family Plan. This costs $396 per year and it's like getting almost 2 months free. Like the monthly family plan, you can create up to 5 user profiles.
While these options may seem to differ from each other, they offer all the same features. Don't worry because whichever mode of paid subscription you choose will grant you full access to the iFit workout library.
The monthly iFit family membership plan allows you to pay each month, but it does have a 1-year commitment that you cannot cancel. The other two plans can be canceled at any time.
What Is the Difference between iFit and iFit Coach?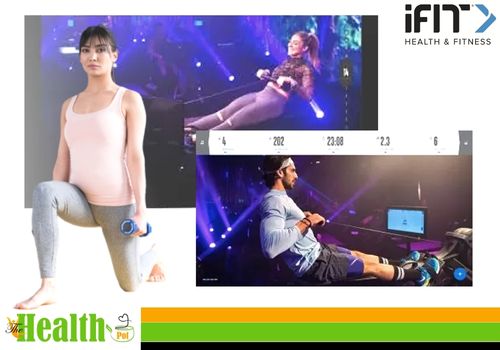 As the name implies, you can get personalized workout programs and interactive training with iFit Coach. Who doesn't love personal trainers? They are doing high-energy studio classes that will knock your socks off!
The main difference is that the iFit Coach works for iFit's line of wearable tech, while the iFit app is their mainstream app ( read more about will Proform workout without iFit ). Interested?
Unfortunately, the fitness company is no longer offering these wearable tech devices, so it has also phased out the iFit Coach app. In other words, this app is not available for download from app stores anymore.
If you happen to be one of those who still own these wearables and still have the app running, you're in luck! The iFit Coach cost you paid for will not go to waste since you can continue using it.
Is iFit Subscription Worth the Cost?
Oh yes, it really is!
As I mentioned before, even if you don't own an iFit-integrated machine (such as Nordictrack rowing machine, Proform treadmill, and Proform Studio Bike Pro), you can still access iFit's workouts on the app and receive world class coaching.
You can download the app to your Android or iOS phone or tablet. iFit classes are so diverse that I don't see how anyone could get bored.
Want yoga classes? Guided meditation? No matter what type of exercise class you want, iFit probably has it! Assault bikes, treadmills, strength training, running, and more.
If you tend to get bored doing the same old workout routines, you are going to love your iFit subscription.
How Can I Get iFit for Free?
Believe it or not, you can access iFit for free!
First, nearly all iFit-ready exercise machines will give you a free one-year individual subscription. Check before you buy, but I've seen this offered on numerous pieces of equipment.
If you don't have an iFit machine but you would like to check out the app, you can download it and use the entire program FREE for 30 days. No gimmick! It's true! Go to the iFit website and you will see the offer right there.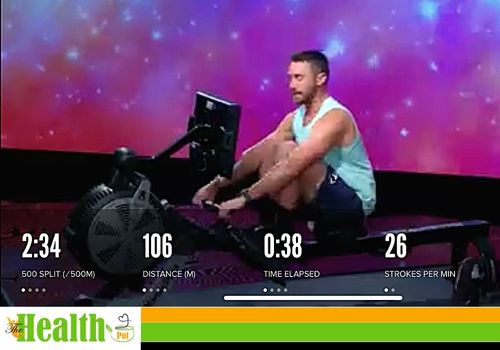 Personally, I think this is a really smart move on the part of iFit. If you don't like the app or don't think it's worth the money, you aren't out of any cash.
Free workout programs?? Who would say no to that?!
Can I Use an iFit Machine Without Subscription?
Yes, you can.
The NordicTrack RW900, for example, is an outstanding rowing machine as it is. However, you're going to miss the world-class workouts and interactive coach-controlled training that you get with iFit app. Obviously, you will have limited choices and workout programs, but unlike some other machines, you can still use the equipment even if you don't have a paid subscription.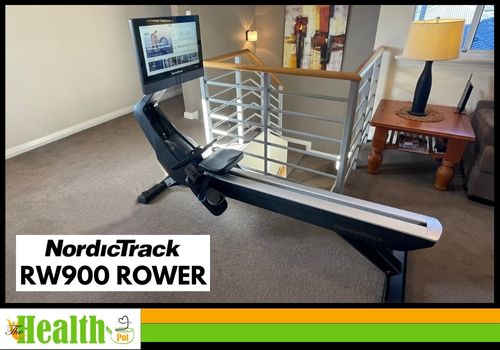 The Final Takeaway
For anyone who is interested in different types of workout routines, doing live classes one day and seeing the hike to Mount Everest the next, this is the app for you!
If you're considering getting a new piece of exercise equipment for your home gym, why not try Nordictrack, Proform, or another iFit-ready machine so you can get the full experience of using the iFit app. You will get the app free for one year in most cases.
Download the app to your tablet or cell phone and you can use the app just as it is, use it on your own machine, or use it in conjunction with an iFit-enabled machine for the full iFit experience.
What are you waiting for? Get the app free for 30 days, and you will see for yourself that everything I've told you is true!
Have a great day and a happy life!
Written by Kathleen Langdon – TheHealthPot.com Founder
Certified Personal Trainer (CPT), Certified Corrective Exercise Specialist (CES)
Kathleen, a mother of two, struggled with ongoing weight and health issues.  She created this website after she turned her life around.  She built Thehealthpot.com to help inspire and motivate others with their fitness goals. Read more about Kathleen here.