Hi friends! This is your cardio queen Kathleen saying Howdy!
If you're reading this article, I bet you are considering dumping your iFit subscription.
I understand, I do! I know that life doesn't always work out the way you want, and sometimes, you have to tighten the budgeting belt, right?
You are probably wondering what will happen to your ProForm exercise equipment if you do cancel that subscription.
The quick answer is, "Yes, your ProForm treadmill or rower will still work without iFit."
I'm going to explain to you how iFit works and what you can and can't do if you stop your iFit subscription. This article applies whether it's a ProForm treadmill, rowing machine, or other equipment you've got there.
I'll even tell you how to end membership with iFit in three shakes of a lamb's tail!
Let's get started.
Does ProForm Need iFit to Work?
The short answer here is no, ProForm doesn't need iFit to work. Depending on the model you've chosen, the machine may have (and more than likely does) access to built-in workout programs. I've seen some ProForm models have 40 different onboard workouts that are absolutely free.
ProForm has a wide variety of features, with many models including a touchscreen tablet monitor where you can access iFit workouts.
While you do need electricity to operate those workout programs and make the ProForm treadmills work (or rowing machine or whatever it is that you have), you don't "need" iFit to use your ProForm machine.
How Do I Bypass iFit in ProForm?
If for any reason you don't want to activate iFit, you can follow my steps below to bypass the iFit program. Keep in mind that new models are being released all the time, and these instructions may not work on the newest models.
Look for the Reset Button. This is usually a small, unmarked grey button found near the power cord. It may say "Reset" on one side and "Off" on the other side, it may say nothing at all.
Slide or push the button to the Off position and then immediately back to the "Reset" position. If there are no markings, simply push the button in and then back out.
Look at the monitor. It should say "HELLO" in big letters, then it should go black.
As soon as you see the screen go black, press the iFit button and hold it. This is usually a blue and white button on the right-hand side of the screen.
Push and hold the iFit button for 15-30 seconds or until you see a bunch of zeros on the monitor.
That's it! Your ProForm treadmill or other fitness equipment is ready to use!
Doesn't ProForm Have a Manual Mode?
Yes, it does!
Your ProForm treadmill or other device will work fine without iFit. Use the steps above to access manual mode where you can access any built-in workouts that may be installed on the tablet.
You should still be able to manually adjust the speed and incline without using an iFit membership.
What Happens When My Free Trial Period Is Over?
Remember that you entered credit card information into the tablet to access the iFit membership.
When your free trial period is over (whether it's 30 days or 1-year), you will be charged for a monthly membership fee if you don't cancel or don't change to an annual payment plan.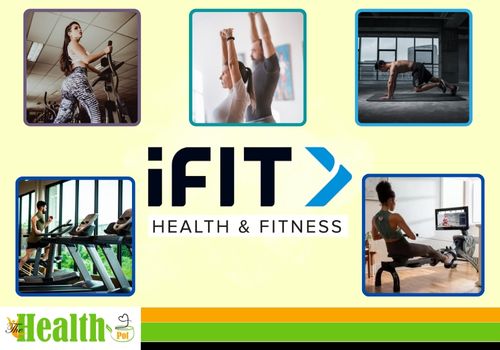 If you don't want to continue your iFit subscription after the free trial period, you MUST cancel your membership.
After your iFit subscription expires, you will either be charged or you will need to follow the steps above to access manual mode. You can start your membership on Monday and cancel on Tuesday and still enjoy the iFit benefits until your free trial has finished.
How Do I Cancel My iFit Subscription?
I recommend using your smartphone, laptop, desktop, or some other device and not the treadmill or rowing tablet to cancel. You can use the app or go to the iFit website.
Log into your iFit account. Under your name, click on "settings".
On the left, you should see "Membership Plan". Scroll all the way to the bottom and click on "End Membership", or it might say "Membership cancellation".
You might get offered a deal such as "90 days free when you purchase an annual subscription" or something similar. You can take advantage of this or simply continue choosing "Cancel membership" until you see the words "Your membership is canceled."
Look in your inbox folder for an email confirming that your iFit subscription was canceled. Look in your spam folder as well. If you don't get the confirmation email, try the steps above one more time.
I love how easy iFit makes everything! No phone calls, no high-pressure salespeople, you simply navigate to the app and cancel!
Does iFit Have a Free Version?
Unfortunately, no, it doesn't.
Your ProForm treadmill, elliptical or other pieces of equipment almost always have some built-in workouts that allow you to manually adjust the resistance or incline level so you can reach your fitness goals without iFit, but iFit itself has no "free" version.
You can enjoy a free 30-day subscription to try out all the workouts on iFit and then purchase a subscription or cancel it, but as of right now, there is no free option.
At the End of the Day
If you have no intention of ever using iFit, you can save yourself even more money by purchasing a piece of fitness equipment that doesn't have a tablet or monitor.
I do understand that sometimes, we run into financial difficulty, and we need to cancel our beloved subscriptions, but with ProForm or NordicTrack, that's not a problem. You can access workouts built into the machine but not the personalized workouts and coaching you get from iFit.
If you should decide to restart your iFit subscription, you can restart it as easily as you canceled.
Stay fit, my friends, and happy iFit workouts!
FAQs
1. Can I use my ProForm rower without iFit?
Yes! You can use your ProForm rower even without iFit! That's why I love ProForm! Your rowing machine doesn't turn into a giant paperweight if you decide to cancel your iFit subscription. Your rowing machine will work just fine!
2. Can I use my ProForm Carbon T7 without iFit?
You bet you can! Follow the steps listed above, and you will be able to access manual mode and do your own workouts.
3. Can I use my ProForm elliptical without iFit?
You better believe it! You can use your ProForm elliptical without iFit. You can access any built-in workouts programmed into your elliptical or manually adjust the machine to create your own workout.
4. Can I still use my ProForm bike without iFit?
Yep! Like all types of ProForm equipment, you don't need iFit to access manual mode or any pre-programmed workouts in the machine.
Written by Kathleen Langdon – TheHealthPot.com Founder
Certified Personal Trainer (CPT), Certified Corrective Exercise Specialist (CES)
Kathleen, a mother of two, struggled with ongoing weight and health issues.  She created this website after she turned her life around.  She built Thehealthpot.com to help inspire and motivate others with their fitness goals. Read more about Kathleen here.