About The Health Pot
The Health Pot was founded with a simple, clear vision; To write about our fitness journeys and interact with people with the same fitness goals. Our desire as a team is to provide tips that have worked for us and review a few products we use at home. We take time to do in-depth research on each topic and come up with articles that are easy to follow and understand.
We strive to provide answers to questions you have about fitness. Our blog posts include references to research papers, study cases, and science journals. Our product reviews are based on products that are top-rated on the market. Products that have been tested and proved to provide value to users.
Our Mission
To help burn more calories per exercise session

Choose the right fitness equipment

Workout from home safely and comfortably
Meet The Authors & Contributors:
Kathleen Langdon
Founder of Thehealthpot.com, Certified Personal Trainer (CPT), Certified Corrective Exercise Specialist (CES), Writer and Fitness Enthusiast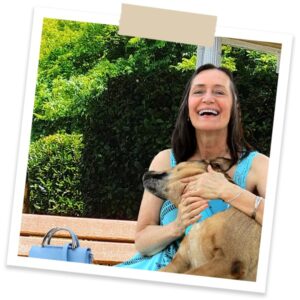 When I graduated from college, I had two goals. One, get a good job and climb up the career ladder. Two, settle down with my soulmate and start a family. Years later I was able to do both. I was a great mom and part time HR manager/writer. But it came at a great cost. I put everyone and everything else first. I had no time for me. I didn't take care of my health.When I came to this realization, I decided to take a step and change all this to undo the years of damage. My results weren't fast but they were life changing!
After seeing the results that I had achieved, along with the encouragement of my friends and family, I took the leap and trained at the National Personal Training Institute of California (NASM) to complete my Certification as a Personal Trainer (CPT) and Corrective Exercise Specialist (CES) which both are accredited by NCCA.
With this knowledge I finally feel ready to share the challenges I have faced, along with the moments of pain and joy. My journey to rediscover my health.
You maybe in the same boat, wondering where to start.  I'll share with you what I have learnt, my blunders, and hopefully you will enjoy every step, every article, and we can grow together.
Alisha Wishart
Certified Personal Trainer (

ISSA)

, Writer and Contributor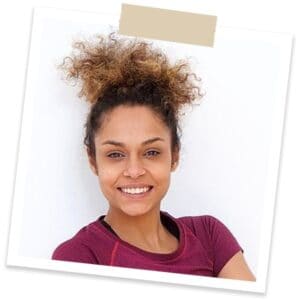 Hi there. My name is Alisha. I'm a Certified Trained Fitness Instructor (CPT ISSA). Offline, I have worked with dozens of individuals and groups and helped them achieve their goal.Will it be easy? Certainly not. I'm yet to meet an individual that met their goal within a month. It took time to get to your current weight so it will definitely take as much time to undo the damage. All I want from you is a determined, willing spirit. We will take slow; one day at a time, one step at a time, until we see progress.
Outside of this, I'm a mom and an art lover. I also love research on new topics and products. I'm happy to be part of The Health Pot and give back to this great community.
Stacey Wilkinson – My Good Friend of Over 20 Years!
Training Partner, Contributor & Helper
This is Stacey – my very good friend of over 20 years! Stacey is not a Personal Trainer or Professional Reviewer of fitness equipment, but she is my very best friend and training partner.  Stacey kindly volunteered to model while I (Kathleen) got behind the camera to take photos of my exercise equipment!  She is a Mum of 2 who really enjoys working out and using all types of fitness equipment, so you can trust our reviews are genuine.
You will see Stacey in a lot of our images across thehealthpot.com using all our home workout machines.
Again, thanks Stace!
Connect with Us:
We strive to regularly add new information on The Health Pot. You can receive our updates through our newsletters here. Also follow us on Facebook, Twitter and Pinterest.
Shoot me an email:  [email protected]
Press Inquiries:
For general press inquiries, interviews or advertising opportunities contact: [email protected] 
Affiliate Disclaimer:
Some of our blog posts are product reviews. We've come up with these product lists after conducting thorough research. On each post, you will find links to trusted retailers. When you make a purchase through those links, thehealthpot.com earns a small commission or advertising fee.