Hi everyone! My name is Kathleen, and I've been crazy about doing cardio for years!
I don't know about all of you, but I hate it when I buy something and discover later on that I can't use it without buying something else.
Or perhaps at the time I bought the exercise machine, I imagined all the cool workouts I would do only to discover that I didn't really like the workouts offered.
If you've considered buying a NordicTrack, whether it's the Commercial 2450 treadmill or the RW900 rowing machine, you might be holding back because you aren't sure about the iFit app.
I've got good news for you! Did you know that your NordicTrack machine, no matter which one you buy or have, will work just fine without iFit?
It's true! Keep reading because your old friend Kathleen has the info you need to know!
Is There a Free Version of iFit?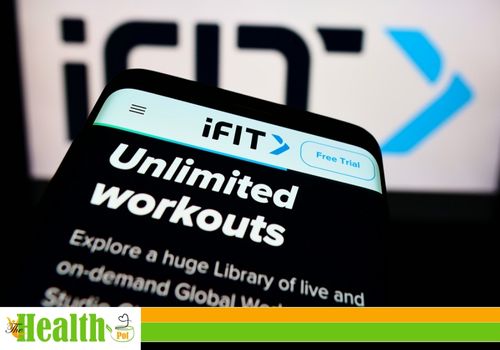 First, let's talk about iFit. No, there is no "free" version, but that doesn't mean you have to pay through the nose for it!
Everyone can get a free 30-day trial to iFit. Yes, they will make you add your credit card or debit card when you sign up. Be sure to put a note in your phone's calendar or on your wall calendar so you don't get charged if you decide you don't want to use iFit.
I've also seen NordicTrack and ProForm (NordicTrack owns both iFit and ProForm) offer a free one-year subscription when you buy a new machine. Even if you don't find that offer, you'll definitely get a free 30-day subscription to try it out.
If you decide that you just aren't that thrilled with iFit, simply cancel before your 30-day trial is over. It's very easy to cancel, as well.
Little Known Hack about Most NordicTrack Machines
If you recently bought a NordicTrack treadmill, rower, elliptical, or another exercise machine, you may not know that your machine has built-in workouts that you can use for free!
It's true! Now the number of pre-programmed workouts will vary from model to model and even year to year. If you don't mind doing the same 20-30 workouts over and over, you can just use the built-in workouts and not pay a single penny!
Actually, you don't even need to watch those pre-programmed workouts if you choose not to. Simply put your workout equipment without iFit into manual mode, and you can still use NordicTrack just as a regular treadmill or rower or what-have-you!
That is one of the things I love about NordicTrack – they understand that money doesn't grow on trees.
So if you love the features of NordicTrack or ProForm machines but don't have extra money for an iFit subscription, go for that machine!
While an iFit subscription is very reasonable, the fact is that you don't need it to use your NordicTrack equipment, which is a big relief for many!
Why Should I Pay for iFit Subscription Fees?
Because iFit is the coolest thing since sliced bread! Or pre-sliced bagels! Or clumping cat litter! OK, you get the point.
I highly suggest that you activate iFit and give your free subscription a try before you turn it down.
Personally, I love iFit! One of the best things going for iFit is that you can use it for more than one piece of equipment and you can use iFit workouts even if you don't have an iFit-enabled machine.
So let's say you've bought the new EXP 7i NordicTrack treadmill. You can use iFit to do a running or walking workout on Monday.
Tuesday, you want to use your Ergatta rowing machine. You can fire up that iFit subscription and do an iFit workout, enjoying all the benefits and only pay that one monthly price.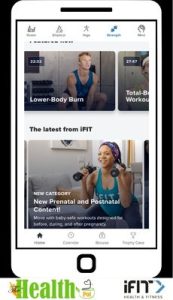 Wednesday, you can go back to the treadmill, or maybe you want to map your own walking workout while you take the dog out for a jog.
Thursday might find you doing an elliptical workout, or maybe you'll try some yoga.
All of the above and more are available to you with the iFit technology.
I love the advanced features you'll find with iFit! Personalized workouts, coaching, anything you have in mind can be found with one iFit membership plan ( read more on how much is iFit Membership )!
Is There an Alternative to iFit?
There are lots of fitness apps similar to iFit, such as:
Aaptiv – This app features 13 workout categories, but they only offer a free 7-day trial, after which you'll need to pay $99 for the year.
Daily Burn – This app has only 3 categories (Running/Yoga/HIIT), and it costs the same as an iFit subscription.
Zwift – This app is free, but it is only for runners.
Strava – This is probably the best choice since it does have a free version. You can choose from 30 different workout categories, and if you want to go premium, it's $6 a month.
When you consider the options, iFit is still the best bang for your buck!
At the End of the Day
I think that once you try an iFit membership, you'll want to keep it! True fitness enthusiasts find that they get a great workout, no matter what type of fitness equipment they own, and they can choose from hundreds of workouts.
Even if your fitness equipment isn't iFit enabled, you can still use iFit on your tablet or phone and follow along with the workouts.
I've found that iFit is a game changer, and I wouldn't cancel my subscription for anything!
Give it a try free for 30-days. I bet you end up keeping it, but even if you don't, you can rest assured that your NordicTrack machine will work just fine without it!
FAQs
1. Can I use my NordicTrack S22i treadmill without iFit?
Yes, You can! All NordicTrack treadmills can use manual mode, and you can still use your machine even without iFit!
2. Can you use a NordicTrack rowing machine without iFit?
You bet! Your rowing machine will work fine without an iFit subscription
3. Will my Nordictrack FS14i elliptical work without iFit?
Yep! Use manual mode on your NordicTrack fitness equipment and use the built-in workouts.
4. Can I still use my NordicTrack S27i studio bike without an iFit subscription?
Absolutely! You will need to manually adjust the resistance, but the pre-programmed workouts will work even if you don't have an iFit profile.
5. How about the Fusion CST studio? Will it work without iFit?
You bet it will! You don't need an iFit activation to use your CST strength machine.
6. Can I still use my NordicTrack RW900 rower without iFit?
Yes, you can! iFit features really help combat boredom, but you don't need to subscribe to iFit if you don't want to – your rowing machine will work perfectly without it.
Written by Kathleen Langdon – TheHealthPot.com Founder
Certified Personal Trainer (CPT), Certified Corrective Exercise Specialist (CES)
Kathleen, a mother of two, struggled with ongoing weight and health issues.  She created this website after she turned her life around.  She built Thehealthpot.com to help inspire and motivate others with their fitness goals. Read more about Kathleen here.