Doesn't it seem like lately, the latest online trend isn't Peloton or some new diet, but iFit?
If you've heard about this app and wondered whether it's possible to access iFit workouts for free, then the quick answer is yes, you can get iFit for free during the 30-day trial period.
It seems as though everyone is suddenly interested in iFit. It has been around for a while, but perhaps the recent success of NordicTrack and ProForm exercise machines is what has made iFit apps such a trending topic ( see Proform treamills with iFit ).
My name is Kathleen, and I don't know about you, but I had to put the brakes on many of my subscriptions last year. You don't realize how they add up! $15 here, a dollar there, and another $10 here. Before you know it, you've got $150 or more just in monthly subscriptions!
I cut back and used the free version on some apps, and they are just fine for me. I save my subscription money for things I really, really need.
If you are finding yourself in the same boat, you might be wondering if there isn't some way to get an iFit subscription for free.
I know a whole lot on this subject, so let's talk iFit and I'll tell you my secrets!
Can I Use iFit Without a Subscription?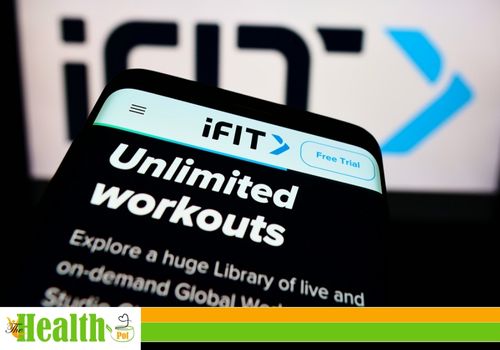 The answer is "sort of, kind of". Let me explain before you all think I've lost my marbles!
If you've never used iFit before, the app offers a free 30-day trial. That's free, right? Now after 30 days, you'll need to either cancel or ante up.
I think the great thing about iFit is that you can use it anywhere anytime, even if you don't own or have access to a piece of fitness equipment.
For example, I went on a little beach holiday recently. While I didn't want to use a gym, I did want to get in some exercise. I created my own Google Maps workout routine on iFit.
Simply open the app, look at the bottom of the screen, and tap create. This opens Google maps where you can map out where you want to walk! I mapped out a three-mile area around the hotel, including a walk on the boardwalk, and I got credit for the walk.
Check it out during your free 30-day trial!
So the answer here is that yes, iFit is free but only for 30 days.
Is There an Alternative to iFit?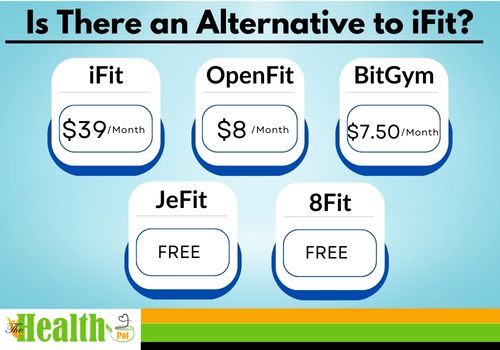 I've heard that OpenFit is an alternative, but they only offer a free 14-day trial, after which it costs $8 a month.
That costs less than the iFit subscription of $39/month for a family membership plan, but I've heard that OpenFit doesn't have that many options, and it's more for beginners.
BitGym is another alternative that has a free option, but it only offers 8 rotating workout routines. You can get the "premium" experience for $7.50 a month or pay for the lifetime plan for $400.
JeFit also has a free tier, but it mainly seems to be used by weight lifters, and 8Fit, which is free, appears to only have yoga/Pilates/meditation.
While the iFit app isn't free, you really can't beat the price for what you get!
Is iFit Really Worth It?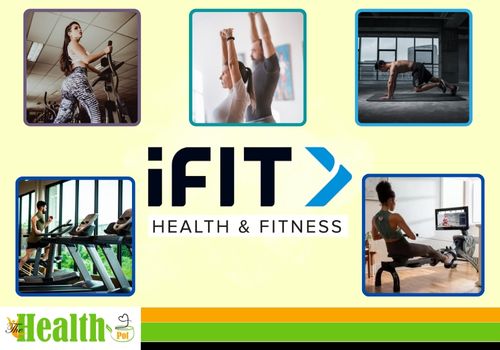 In my opinion, yes, it is!
If you haven't checked it out, you should! It seems as if there is no end to the types of workouts and instructors that you can access on iFit.
Want to learn boxing? How about Tai chi? Does hiking or walking in the Alps sound like a dream? Want to row with pros or learn to dance Latin salsa? Want a weight lifting program, or would you prefer to cycle your way through fields of flowers in Spain?
I don't care what type of exercise you want to do (I might have to check out those Latin dance classes!), chances are that iFit has it!
You don't even need any equipment! As I mentioned above, you can create your own map and go hiking, mountain biking, dancing, or walking.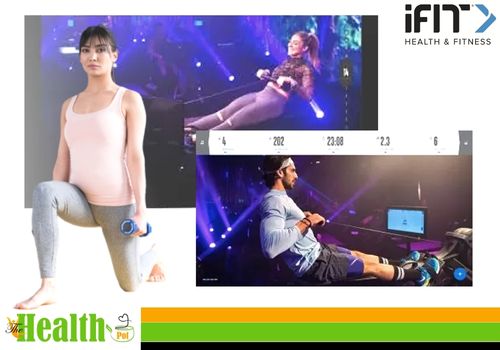 If you own exercise equipment that isn't iFit-enabled, no problem. All that means is that the machine will not automatically adjust the speed, incline, or resistance level. You have to do it yourself, but somehow, I don't think you'll mind.
iFit workouts include every fitness routine you could imagine, even indoor cycling and strength training.
In fact, iFit has SO many workouts, you will probably ditch your gym membership.
Can I Watch iFit on my TV?
Oh folks, old Kathleen really hears you on this one! Who wants to watch workouts on that tiny 5 or 7-inch phone or tablet screen when you've got a big old 65-inch TV in your living room?
The answer is YES, YOU CAN!
There are two ways to do this.
First, download the iFit app to your smartphone, then simply cast it to your TV.
However, if you have a Roku device, a Roku TV, or if you have Google TV, Apple TV, an Amazon Fire TV, or an Android TV, you can add the iFit TV app to your television and watch it there.
There is no limit to the number of devices you can download the app to, so add the iFit TV app to the television in your bedroom, den, living room, and heck, even the basement.
It doesn't matter where you watch, the important thing is that you get the most from your iFit experience!
At the End of the Day the iFit Low Down
Is iFit free? It is free for the first 30 days, but after that, you need to pay for the iFit subscription to continue enjoying iFit.
You can get the most out of your iFit subscription by opting for the $396 annual family membership versus the monthly family plan for $39/month. At least, you'll save a little bit of money that way.
The iFit app works with all fitness levels and all ages. Whether you use an individual membership plan or the yearly family plan, I think you can't put a price on your health, now, can you?
Have fun gettin' fit y'all!
FAQs
1. Can you still use NordicTrack without iFit?
You bet you can! Your NordicTrack machine will work like a regular one even if you don't access iFit apps. Of course, you'll miss the fabulous iFit workouts, but your machine won't become an expensive clothes hanger if your iFit expires.
2. Will iFit work on my own bike?
Yes it will! Whether you plan on going mountain biking or using your stationary bike, you can still enjoy the iFit experience.
3. Will my ProForm work even without iFit?
It sure will! All ProForm equipment will work like normal even without the iFit app, and you can start a workout in manual mode. That's great news for anyone who doesn't want their fitness equipment to turn into a big paperweight!
4. I own a different rowing machine – Can I use the iFit app?
Absolutely! iFit won't control the resistance, but you can still follow along with the instructor and shred fat like crazy!
Written by Kathleen Langdon – TheHealthPot.com Founder
Certified Personal Trainer (CPT), Certified Corrective Exercise Specialist (CES)
Kathleen, a mother of two, struggled with ongoing weight and health issues.  She created this website after she turned her life around.  She built Thehealthpot.com to help inspire and motivate others with their fitness goals. Read more about Kathleen here.